Blog
In His Image by Rocky Fleming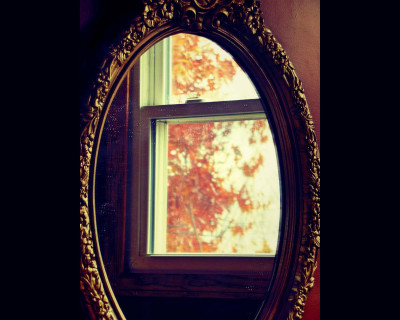 "So God created man in his own image, in the image of God he created him; male and female he created them." Genesis 1:27 ESV
God created mankind in His own image. He created us with only two genders … male and female. Though modern-day medicine would like to alter God's creation plan on our birth gender, and some political powers want to form in our thinking that there are multiple classifications of genders, it is not by God's design or in His image that what they do is true or right. I think it is important and essential that we leave God's creation alone and accept His birth plan for His creation, and instead concentrate on the way we reflect His image. Therefore, I do think we need to explore more deeply what being created in His image means, and how we should mirror it.
Like the misconceptions by the evil powers that try to convince us otherwise about God's image and creation plan, such as the things mentioned above, our image that reflects God's image is not about race, color, ethnicity, form, sexual, or political persuasion. In fact, if we go down that path and speak for God about any form of superiority within mankind that represents Him best, we misrepresent Him altogether and show how far from the truth that we are. Get this. None of us are superior to others. Only God is. Therefore, the first reflection of His image is to understand this about our self, and to see mankind through His eyes.
God created everything that lived, lives, was lifeless and intertwines throughout history. He had a multitude of images to draw on for His inspiration. We are very limited in thinking it only within the context of what we've seen or know or think to be true. God had His whole universal creation to draw on for His inspiration to create mankind and breathe into us life. Even though this is true, He chose Himself to be the image He was looking for and mankind as His image-bearers. Therefore, the second thing we need to nail down is the privilege mankind was given to be created at all, and especially in the image of our Creator. When we try to alter any of this by following political schemes to think otherwise, we think of ourselves superior to God's creation, and in fact, we think ourselves as superior to God. If you would like to know where this spirit comes from and what we follow if we agree with it, we need to look no further than its inspiration. It started with Satan himself.
"How you are fallen from heaven, O Day Star, son of Dawn! How you are cut down to the ground, you who laid the nations low! You said in your heart, I will ascend to heaven; above the stars of God I will set my throne on high; I will sit on the mount of assembly in the far reaches of the north; I will ascend above the heights of the clouds; I will make myself like the Most High. Isaiah." 14:12-14 ESV
The third thing we need to understand is the political attempts to alter our thinking by saying our birth was a mistake or our gender was a mistake or that we were not created at all for there is no God and that we are simply an evolutionary process gone wrong. This is a spirit that wars against God. Believing these things as Christians does not reflect the image of God that we were created to carry. Rather it reflects the image of Satan that seeks to be worshipped. No Christian can follow that way of thinking and bear the spiritual image of God. Instead, it bears the image of His enemy.
I have determined that I will not get involved with politics, unless those political leaders and their agenda war against my King and His agenda. Political sides may have different opinions on climate, the economy, societal needs within our borders, and other considerations. Those are simply opinions that relates to strategy. But when they invade the sacred ground on which mankind stands by trying to alter our thinking about God and His ways, His creation and His sovereignty, then I must stand against it. But the way I will battle against it is not the way they do things. It will not be a political battle. It will not be a battle using guns and armed forces. It will be to use the weapons that God has given to fight the evil that drives their agenda, and I ask that all Christians in this country to unite in this effort. To refresh your memory about this battle and the way we wage war against it, I'll leave you with a verse and a powerful quote:
"Finally, be strong in the Lord and in the strength of his might. Put on the whole armor of God, that you may be able to stand against the schemes of the devil. For we do not wrestle against flesh and blood, but against the rulers, against the authorities, against the cosmic powers over this present darkness, against the spiritual forces of evil in the heavenly places. Ephesians 6:10-12 (ESV)
"Prayer does not fit us for the greater work; prayer is the greater work." Oswald Chambers