Announcements
Influencers Leadership Summit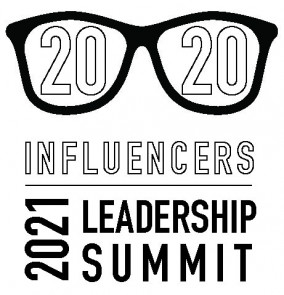 For the next few days, Influencers Staff, Board Members from the Global and Regional offices, along with Champions and Leaders from emerging cities, will gather for a sacred time together.
As you may know, 2021 marks the 20th Anniversary of Influencers, and it is interesting that our anniversary coincides with a moment in history when so much chaos is reigning in the public square. We believe God has raised up Influencers for "such a time as this" and has been building a foundation of strong discipleship, raising up leaders who understand "abiding in Christ" and forging a process which has proven to be transformational inside and outside The Church.
We celebrate all that God has done these past 20 years, but we also face the future as soldiers in training, preparing for battle. We will be seeking our Father's face together, and encouraging one another as we continue to depend upon Him for our vision and strategy. We don't fully know what to expect, but if God has His way, we know it will be good.
Please pray for this Summit for God's Will to be done, for spiritual heart surgeries to be performed, for fresh wind and fire in this ministry, for rest and refreshment and for renewed vision.
Our Communications Coordinator, Jaime Lind, is hosting an intercessory Prayer meeting tonight, Thursday, September 23, 7:00 Central time, via Zoom, where you can join a chorus of prayer for this event.
Below is the Zoom link. We will meet on Thursday, 9/23, at 8pm Eastern/7pm Central/5pm Pacific.
https://us02web.zoom.us/j/4018372035?pwd=NTMyeVkyZ21PY1JTUUpHTkRlTndmZz09
Meeting ID: 401 837 2035
Passcode: 4018372035
If you have any questions, contact Jaime Lind at [email protected]