Blog, Influencers Devotionals
What the World Needs Now is Love Sweet Love by Rocky Fleming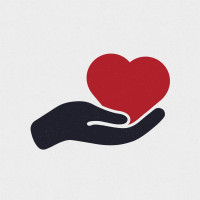 In 1965 Jackie De Shannon released a prayerful and sweet and timely song that spoke against the violence that was cranking up in this country and around the world. You can read in the lyrics what the song saw as the solution. What was going on? There were protests against the Vietnam War and America's continued involvement in the conflict. There were also peaceful protests about the way Blacks were treated in this country. I was too young to fully understand the conflicts going on in the country, although I was draft eligible if I hadn't been in college at the time, and the issues African Americans were dealing with was out of my view as well. I guess you could say I was isolated from both those things. But I knew it was serious enough that people were deeply concerned, and they protested.
Back then the turmoil in this country saw many protests and some violence, though nothing near to today's environment. Martin Luther King, God bless him, led peaceful protests. In retrospect he taught me more about what I didn't know about race relationships than any other source, for it was his godly counsel to make important what was important and not stray from the cause with public anger and by answering insults with insults and violence with violence that speak to me to this day. As a Christian I know why it resonates with me. It is the way of Christ. Oh, how this country needs a man such as Dr. King and other peacemakers to lead us now.
In those days there was a movement of protesters to restore peace. There were songs written about it. There were commercials made about it. I remember one commercial in particular where a National Guardsman was given a coke on a hot day, and a flower was placed in the barrel of his gun by a beautiful young woman. It brought a smile, and a sigh of relief to the warrior. Oh, how we need to smile and enjoy peace again as a nation. But as long as angry driven mobs who are incited to violence by angry politicians claiming moral high ground to do whatever they want for their cause, then we will never see peace again. There is only one answer. What the world needs now is love, and politicians need to incite love rather than rage, peace rather than violence, and good rather than evil.
If you haven't figured out why this country has seen more violence and needless destruction this past year, it would be good to connect the dots. We have seen angry presidents, angry congressmen and congresswomen, angry governors and angry mayors, inciting mobs to destroy, plunder and become instruments of hate crimes due to the influence these angry politicians have on them. We've seen angry teachers, and angry school boards influencing our education system into the most egregious decisions to manipulate young minds to join the angry cause of the politicians that inspire them. We've seen angry parents who have been provoked by such foolish decisions to get up in arms and angrily confront these school boards.
Lately we've seen Anti-Sematic hostility that has been provoked by just a few angry politicians whose own angry hatred for Jews to be the cause. We've seen this personal hatred by politicians give birth to a destruction of race relations, bipartisan governing, and a political divide in this country that has split us down the middle. We've seen angry journalist writing fake news to provoke anger that in turn fosters greater readership. We've seen our peaceful nation become a political warzone, and one does not have to look far to see the source … or maybe not?
I've made a case that our problems are fostered by foolish, selfish, treasonous politicians. We see this as obvious, and I mentioned them. But can I really see the evil that whispers discontent, and fosters hatred in leaders who in turn inspire the same in others? Can we see this evil that stands behind them and stirs them up as he does? I think that might be our problem. We think it is a political opportunist as the culprit who wants votes and notoriety and will destroy the peace in a country to gain it. But who inspires and empowers such a person, such an opportunist? One guess. This evil man has been the source of all evil from the beginning, and he preys on ambition and the fears in a person like a vulture does on fresh roadkill.
"Hatred is best combined with Fear. Cowardice, alone of all the vices, is purely painful- horrible to anticipate, horrible to feel, horrible to remember; hatred has its pleasures by which a frightened man reimburses himself for the miseries of fear. The more he fears, the more he will hate. And hatred is also a great anodyne for shame." Screwtape Letters, C.S. Lewis
The Evil man is the source of the struggles in this nation. He preys on fear and selfish ambition. Christ is the answer to overcome this strife Satan inspires. It is Christ's love that sets captives free and His love will bring peace to those who are open for it. Christians are His messengers, and the time is best right now. Never has a nation been so motivated for peace. Oh, I know the press drives an agenda that keeps stirring up politicians and raising up anarchists. But this influence is from a small source and it is getting smaller. Their agenda is being driven by a very loud, but small source. They are not growing. They are only loud, preying on the feelings of people that C.S. Lewis mentioned in his book. But what is growing is a discontent by the masses in this country who are fed up with the agitators and bazaar leadership that they've seen. This silent mass is looking for truth. They are looking for encouragement. They are looking for love, and we not only have the command from Jesus Christ to give it, people are wanting it as never before.
Let us seize the moment. Let us give away Christ's love abundantly to our world around us, for that is what Jackie De Shannon said the world needs, and she was right. But she's right because she got her inspiration from God's Word.
"Anyone who does not love does not know God, because God is love. In this the love of God was made manifest among us, that God sent his only Son into the world, so that we might live through him. In this is love, not that we have loved God but that he loved us and sent his Son to be the propitiation for our sins. Beloved, if God so loved us, we also ought to love one another. No one has ever seen God; if we love one another, God abides in us and his love is perfected in us." 1 John 4:8-12 (ESV)