Influencers Devotionals
Some Christians Don't Know the Lord by Bryan Craig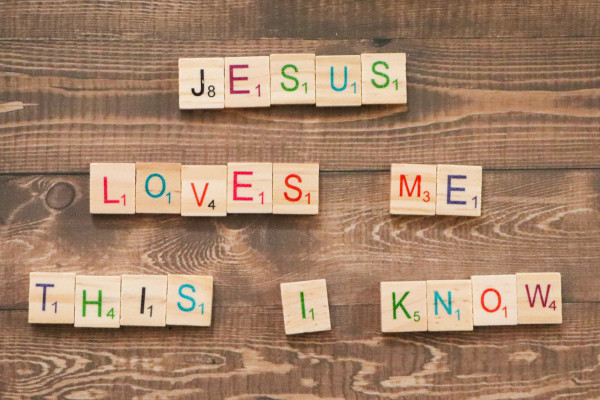 Now Samuel did not yet know the Lord, and the word of the Lord had not yet been revealed to him. 1 Samuel 3:7
I've always loved this story of young Samuel as he was serving in the house of the Lord with Eli the priest. The back story involves Samuel's Mom, Hannah, who was unable to have a child and had been praying and fasting for years. She vowed to the Lord that if He would grant her a son, she would dedicate him to the Lord's service. She was in such distress as she prayed at the Temple that Eli even accused her of being drunk. But God loved her and heard her prayers and gave her a son. And she kept her end of the bargain and she surrendered Samuel to the Lord's service with Eli.
So, one night, God called out to Samuel, not once, but 3 times. Each time, Samuel ran to Eli, thinking it was he who was calling him. Verse 7 helps us understand, "Samuel did not yet know the Lord." He was conceived with a purpose and set apart for the Lord's service, yet he did not yet know the Lord.
That really struck me. I was just talking with a group of Influencers leaders about The Journey and the recruiting process. We pray about who to invite and we start tapping people on the shoulder. We may talk about things like "abiding in Christ" or "intimacy with the Lord" and often, people don't really know what we are talking about. They may be polite, but they may think we have gotten too religious or we are crazy. But for some, God has been calling out to them in different ways, yet they don't know it's Him.
In my experience, there are many who call themselves Christians because they believe in Jesus. They believe He came, died and rose again. By the Bible's definition, they are saved by their confession and by trusting in Christ for their salvation. But after leading 17 Journey groups, some with men and some with couples, I've discovered that SO many "Christians" do not know Him. I don't think this is an impossibility. You can believe in someone and still not know them.
That is the problem in the church, and the opportunity. Our Lord wants to be known, and He is making Himself known. He is calling out to His children, wanting them to draw close, so He can reveal Himself. The 2nd part of 1 Samuel 3:7 tells us how He makes Himself known…through His Word. So many "believers" in Jesus Christ DON'T read His Word….
Yet, John tells us:
In the beginning was the Word, and the Word was with God, and the Word was God. John 1:1
How can we know Him if we are not spending time in His Word? We cannot!
This is why I love Influencers and The Journey. We get an opportunity to partner with the Lord in His work of helping His children get to know their Father. We guide them into His Word, and over time, the light bulb goes off. They suddenly realize they have been adopted and have an amazing Father.
But as Journey leaders, we have to remember that God is the One Who is calling out to His children. He created them and set them apart, and He has a plan for them. In the perfect timing, when they are finally recognizing His voice and His calling, we will get an opportunity to help them. If we have to persuade, sell or manipulate someone to join our Journey groups, we are missing it. Most of the time, the best Journey recruits will come to us, like Samuel came to Eli, saying, "Did you call me?"
I was thinking about a comment I heard a few years ago from someone who had survived Cancer. They said they found themselves only wanting to spend time with other Cancer survivors, for the depth of their perspective, after facing death, was something few, except other survivors, could understand. I feel like it's the same with those of us who know the Lord. We have found a treasure and a perspective which affects everything we do, and we find ourselves wanting to spend time with others who Abide and speak our same language.
Yet, we cannot keep this to ourselves. There are too many Samuels out there who need our loving guidance and our help in introducing them to this Jesus they have placed their trust in. Thank God that He would entrust us with this privilege.