Blog, Influencers Devotionals
This Little Light of Mine by Bryan Craig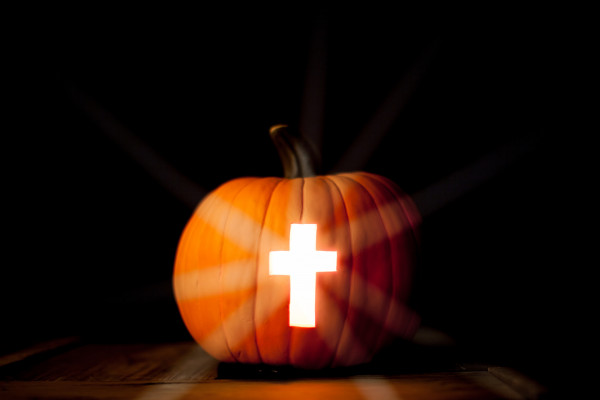 "No one after lighting a lamp covers it with a jar or puts it under a bed, but puts it on a stand, so that those who enter may see the light. For nothing is hidden that will not be made manifest, nor is anything secret that will not be known and come to light." Luke 8:16-17 ESV
Have you had the experience of having a Bible verse or spiritual idea come in front of you, not once, not twice, but three times? When that happens, I always pay attention a little closer and ask God what He is trying to tell me. Recently, I was talking to someone about working in Corporate America with non-believers, some of whom aren't very nice, especially when they find out you are a Christian. Although I now work for a ministry, I haven't forgotten the 27 years I spent in business as a Christian trying to be a good witness. I told this person that we don't necessarily have to go around preaching, but we are to let our light shine in the darkness. You have probably heard the much-quoted line by Francis of Assisi, Preach the gospel at all times and if necessary, use words.
Later that day, we were at Silver Dollar City in Branson, MO and we went to a demonstration by a Pumpkin carving Master. We soon found out that this man was a Christian, and he was going to use people's curiosity with carving pumpkins to share the Gospel. Before we knew it, he had the audience singing, "This little light of mine. I'm gonna let it shine…" You know the song. At first, it seemed a little childish or cheesy, but I must say it left an impression on me. What faith and courage it took for this man to do that?!
This morning, one of the Devotional apps I use on my phone, which always has some worship music at the beginning, joined the party. They do everything from modern worship songs to monastic chants. Today, guess what song came on? "This little light of mine. I'm gonna let it shine. This little light of mine. I'm gonna let it shine…." What?! Are you kidding me? Okay, Lord, what is this?
Then, I heard at least one other person mention something about letting our light shine. Perhaps, I was too quickly dismissing this seemingly overused metaphor. In many ways, it feels like the world is getting darker and evil seems to be having its way. This can be discouraging, or it can be an opportunity. The darker it gets, the easier it is to see the Light.
John 1:4 ESV talks about Jesus, "In Him was life, and the life was the light of men. The light shines in the darkness, and the darkness has not overcome it."
And Jesus Himself says He is the Light: "I am the light of the world. Whoever follows me will not walk in darkness but will have the light of life." John 8:12 ESV
Yes, Jesus is our Light. No matter how dark it appears, we have His Light! If we make our life about abiding in Jesus, His Light will transfer through us to shine for others to see. I think sometimes this looks like a glow, much like the glow Moses had after spending time on the mountain with the Lord. And for certain, those who do not have the Light recognize it. They may scoff, they may ridicule, and they may avoid, but His Light is unmistakable, and it even strikes conviction in the heart of those in the darkness.
Sometimes, the Light is manifested through good deeds: "Let your light shine before others, so that they may see your good works and give glory to your Father who is in heaven." Matthew 5:16 ESV
Do you have hateful, difficult, dark people in your world?
If so, are you praying for them? Are you serving them? Are you loving them?
My experience is that as you let your Light shine, you may not think it's accomplishing much and you may grow weary in doing good, but don't give up. Just at the right time, when someone who has seen your Light is in crisis, who do you think they will seek out?
In the end, Light wins out and even those who were in the dark will find themselves thanking God for you and the Light you brought into their life.
"Let it shine. Let it shine. Let it shine."