Blog, Influencers Devotionals
When the Darkness of Evil Surrounds Me by Rocky Fleming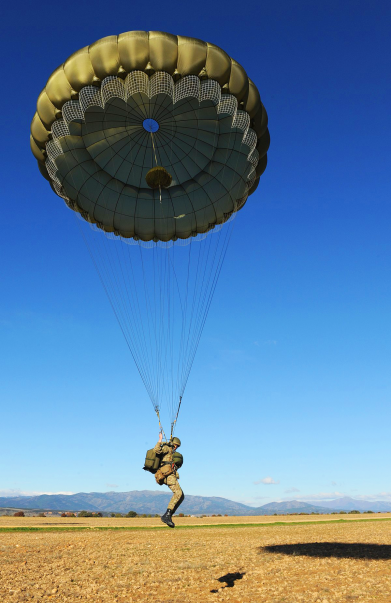 "For our struggle is not against flesh and blood, but against the rulers, against the powers, against the world forces of this darkness, against the spiritual forces of wickedness in the heavenly places." Ephesians 6:12 NASB
A great quote from the television series, Band of Brothers - 2nd Lt. George Rice: "Looks like you guys are going to be surrounded." Richard Winters: "We're paratroopers, Lieutenant. We're supposed to be surrounded."
Lately I feel like I'm surrounded by the darkness of evil, and bullets are flying at my family, ministry, and me personally from some specific sources, and with bad intensions. I think I know what it feels like in Israel to be a target from all sides, for they have mortal enemies surrounding them with evil intentions. Though it seems that it would overwhelm them, they are prepared for it. They know historically the bad intentions of these bad actors and are prepared for them. They've learned how to fight this aggression, and they know how to win. They must do so for their survival.
Jesus promised that His disciples would also face all kinds of persecution, slander, and even exclusion by religious leaders and to expect it, for that is what happens when we follow Him. In other words, we are paratroopers for Jesus, and we are supposed to be surrounded by evil. We are dropped into the middle of it. In Band of Brothers, it sounds like Captain Winters was saying, "We've got them right where we want them. They are easy to see. They are not hiding. They've made themselves known." I would say that this is true for me as well. The evil is easy to see. It is not hiding. It is picking a fight. I can see this evil clearly through the efforts of certain people. Their evil intentions are obvious and so many people are seeing who they are and what drives them, and it is not Jesus. But these people are not my enemy, though they would like me to see them that way.
I see them as victims of evil themselves. They have joined it, and sadly they don't realize it. I feel that they will one day see how they were pawns in the efforts of evil against us and will turn away from it. I pray this will be the case. Beyond that, our staff, Global and Regional boards will entrust this situation to Jesus, and if these people who accuse us are part of God's family as we are, He will lead them out of their darkness. If not, they will remain in it, and it will reveal a lot about how they teach and live by God's word.
I feel that Jesus wants our ministry and myself in this mess for a reason, and to face this present evil with the spiritual weapons that He has given to us. He dropped us into the middle of it. I feel there is a divine struggle that is out of sight and has a greater purpose to what God is doing than what we're experiencing with these attacks. We've got to be very careful with how we deal with the slander and such, for it is our mission that Jesus Christ receives His glory through it. Though it seems personal and could easily provoke us, and especially me, I feel that we are not to wield God's spiritual weapons against these people, for it is evil that is driving it and not these people. That's where our battle is, and I pray that our accusers' eyes will be opened to where the battle needs to be fought together.
I feel God wants us to attack the evil that drives them, not the people. Though they've called me by name and slandered me personally, and as well the entire ministry of Influencers, we will not answer back the same way. How would doing that bring Jesus His glory? How does acting and speaking in the same manner as being treated show the ways of Jesus and the way to Him? It will not. But God, in His sovereign time and ways will accomplish His divine plans, and we gladly submit to them. So instead of attacking them, we will do all we can to turn their eyes toward Jesus so that He will open the eyes of their heart, for it appears to be very dark. They do not reflect the humility and grace of Jesus by their words and action.
"But you are a chosen race, a royal priesthood, a holy nation, a people for his own possession, that you may proclaim the excellencies of him who called you out of darkness into his marvelous light." 1 Peter 2:9 (ESV)
What a declaration it is to be chosen by God by His marvelous grace through Jesus Christ, that we could be members of the royal priesthood. Since that is so, shouldn't we conduct ourselves as Jesus did? Shouldn't our actions, words and conduct be reflective of Jesus? Are our words noble and gracious, because He deserves it, and that is the way He is? Doesn't a disciple of Christ follow our leader, or do we let our flesh nature control us? As for Influencers and myself, we feel that we will worship our Lord Jesus Christ and depend on Him to defend us through this. Our mission is to abide in Him, as He abides in us. In that proximity with God, we will saturate this situation with prayer. Will you join us with this?
"Therefore, confess your sins to one another, and pray for one another so that you may be healed. A prayer of a righteous person, when it is brought about, can accomplish much." James 5:16 (NASB)
May we practice being right with Jesus, and then pray from that place.