Testimonies
Annette Fullerton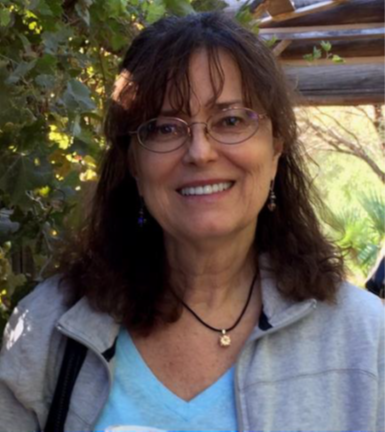 Our leader in Phoenix, AZ area, Rich Trayler, recently compiled some testimonies from various Journey participants. We will be sharing these with you over time. Read Annette's story today:
Touched by the Light of Christ
The Journey is an experience of the heart that guides you into the Heart of God, a place you will never want to leave. Imagine being held in that sacred place and learning to abide and walk with God in your daily life. The rough edges of life would eventually be worn away, and polished with a brilliance that is only possible when you are touched by the light of Christ.
As I walked the terrain, the hills and valleys of The Journey process, I learned to let go of the baggage and obstacles in my life more often, finding the Peace of God waiting for me at the other end. There was a sense of joy, surrendering to the forgiving embrace of our loving God. My heart was cracked open, and I am forever grateful to The Journey for showing me the depths of God's love for us, and a path forward in discipleship with Christ.
Thank you to my husband for encouraging me to participate in The Journey, and my warmest thanks to Rich Trayler for his patient love and guidance in facilitating our class. Love to all my Journey brothers and sisters. Until we meet again, many blessings to you all.
Annette Fullerton